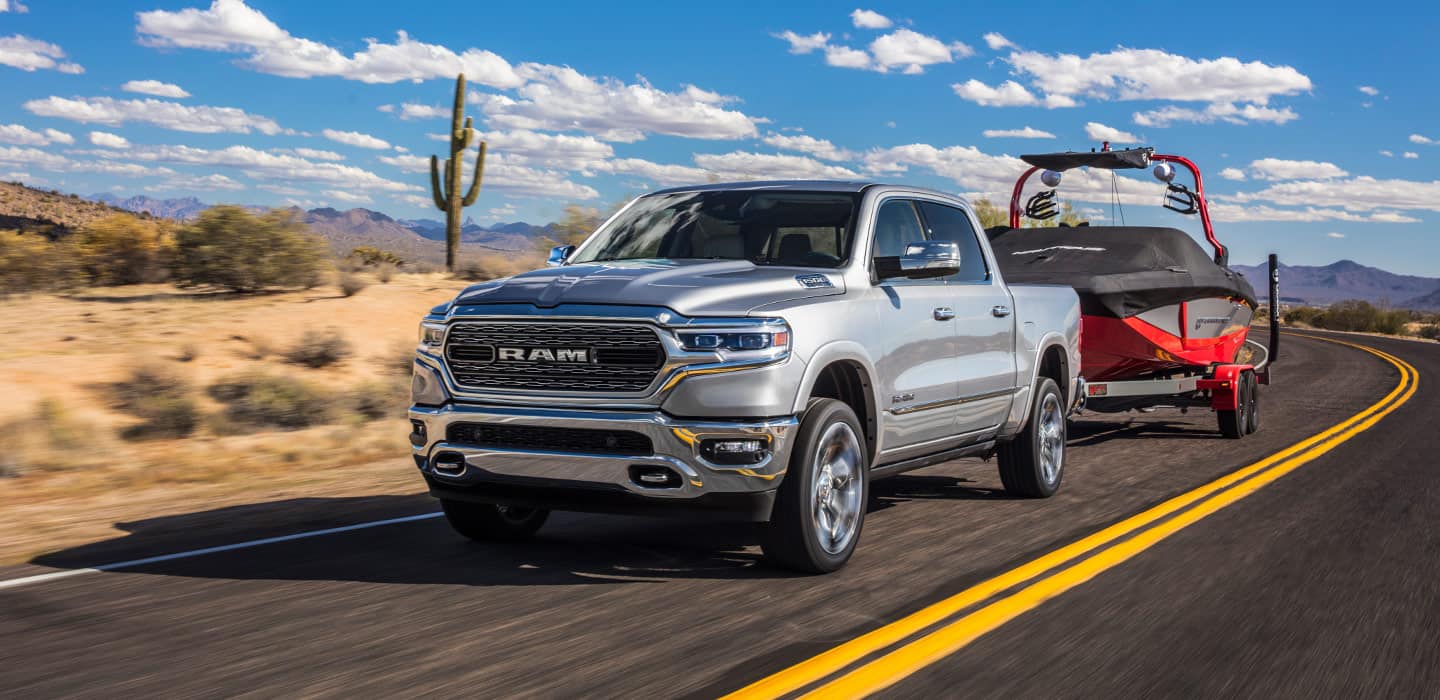 Over recent years, there has been a trend that larger pickup trucks and SUVs have begun to overtake sedans as what is considered a "luxury vehicle." Ram has taken notice of this when designing its new lineup, specifically the fresh Ram 1500. Incorporating technology features like 12-inch touchscreens, more spacious interiors, and more comprehensive entertainment options are pulling Ram trucks up in the rankings for sales.
At the end of 2018, sales reports for December and the whole of the fourth quarter showed that Ram is now tied with GM's Chevy for second place. This is the latest shakeup in what is called "the auto wars" by Sandor Piszar, the director of marketing for Chevorlet at GM.
With this late surge in sales for Ram, it's hard to not credit the new 2019 Ram 1500 and its wide range of features for appealing to this new market of buyers hungry for a more luxurious feel from their work trucks. From the 12-inch touchscreen equipped with SiriusXM, GPS mapping, and fantastic media connectivity, to the Harman Kardon Premium Audio System, you're riding in style and comfort with the rugged power of a pickup.
If you are considering checking out this new breed of truck from Ram, come on down to Keller Bros Dodge Ram today to schedule a test drive. We're confident that once you get into the cabin and feel the luxury and power of the 1500, you'll want to take it home with you.